In a new scientific statement, the American Heart Association (AHA) highlights the need to assess Asian American subgroups individually to get a more accurate picture of their risk for diabetes and heart disease.
Asian Americans have significant differences in genetics, socioeconomic factors, culture, diet, lifestyle, and acculturation levels based on the Asian region of their ancestry that likely have unique effects on their risk for type 2 diabetes and heart disease, the statement notes.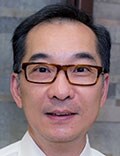 Dr Tak Kwan
"Examining Asian subgroups separately is crucial to better understand the distinctions among them, how these differences translate into their risk of type 2 diabetes and atherosclerotic disease, and how health care professionals may provide care and support in a culturally appropriate manner," writing group chair Tak W. Kwan, MD, chief of cardiology, Lenox Health Greenwich Village, and clinical professor of medicine, Northwell Health, New York City, said in a news release.
The statement was published online May 8 in the journal Circulation.
Impact on Health Outcomes
Asian American subgroups are broadly categorized by the geographic region of Asian descent and include South Asia (India, Pakistan, Sri Lanka, Bangladesh, Nepal, or Bhutan); East Asia (Japan, China, or Korea); Southeast Asia (Philippines, Vietnam, Thailand, Cambodia, Laos, Indonesia, Malaysia, Singapore, Hmong); and Native Hawaiian/Pacific Islander (Hawaii, Guam, Samoa, or other Pacific islands).
Asian Americans make up the fastest growing racial and ethnic group in the United States. Together, type 2 diabetes (T2D) and atherosclerotic cardiovascular disease (ASCVD) are the leading causes of illness and death among Asian American adults.
Yet, there is significant variability in prevalence and risk factors within the different subgroups, the writing group points out.
For example, based on available data, rates of coronary artery disease (CAD) among Asian Americans indicate an overall prevalence of 8% in men and about 3% in women.
However, available data for subgroups suggest higher CAD rates among Asian Indian Americans (13% for men and 4.4% for women) and Filipino Americans (about 9% and 4%, respectively).
Available data on T2D among Asian American subgroups also show varied prevalence and risk.
A study from California found overall, Asian American adults had higher rates of T2D (range of 15.6%–34.5%) compared to non-Hispanic White adults (12.8%). Among Chinese Americans, the rate was 15.8%. Among Korean and Japanese Americans, rates were about 18% and among Americans with Filipino ancestry, the rate was nearly 32%.
Yet most studies to date aggregate Asian Americans in a single group and do not examine the subgroups individually, which is a challenge to providing evidence-based recommendations, the writing group says.
"Particular attention should focus on the T2D and ASCVD risk differences among the different Asian American subgroups because they may affect the precision in clinical and health outcomes," they suggest.
"Culturally specific recommendations and interventions across the different Asian American subgroups related to T2D and ASCVD will help improve primary and secondary prevention and health outcomes in this population," they add.
The writing group also notes that existing CVD risk calculators — which are based on data validated in non-Hispanic Black adults and non-Hispanic White adults and less extensively studied in Asian Americans — may underestimate the risk of T2D and heart disease in South Asian adults, those of lower socioeconomic status or those with chronic inflammatory diseases.
On the other hand, these tools may overestimate CVD risk among East Asians, those with higher socioeconomic status or those who are already participating in preventive healthcare services.
Advances in epidemiology and data analysis and the availability of larger, representative cohorts will allow for refinement of pooled cohort equations to better gauge ASCVD risk in Asian American subgroups, they say.
Filling in the Gaps
The writing group outlines several key areas to consider for strengthening the data about Asian American adults. Chief among them is the need to include disaggregated data on Asian American subgroups in clinical trials and government-sponsored studies.
Another is to standardize ways of collecting ethnic and subgroup data for Asian Americans for national health systems, surveys, and registries. National surveillance surveys should also consider oversampling Asian Americans to increase representation for the various subgroups, the writing group suggests.
"All of us — health care professionals, policymakers, community leaders and patients — must advocate for more health research funding for Asian Americans and demand inclusion of Asian American subgroup information in clinical trials and government-sponsored research," Kwan said.
"Having a platform to share and disseminate data on Asian Americans for the scientific and research community would also be an asset for the health care professionals who care for this population," Kwan added.
The new scientific statement is a follow-up to a 2010 AHA "call to action" to seek data on health disparities among Asian American subgroups, as reported by Medscape Medical News, and a 2018 scientific statement addressing CVD risk in South Asians (Asian Indian, Pakistani, Sri Lankan, Bangladeshi, Nepali, or Bhutanese).
This scientific statement was prepared by the volunteer writing group on behalf of the AHA Council on Epidemiology and Prevention; the Council on Lifestyle and Cardiometabolic Health; the Council on Arteriosclerosis, Thrombosis and Vascular Biology; the Council on Clinical Cardiology; the Council on Cardiovascular and Stroke Nursing; and the Council on Genomic and Precision Medicine.
Circulation. Published online May 8, 2023. Abstract
For more from theheart.org | Medscape Cardiology, join us on Twitter and Facebook
Source: Read Full Article