Since the onset of the coronavirus disease 2019 (COVID-19) pandemic, several variants of the severe acute respiratory syndrome coronavirus 2 (SARS-CoV-2) have emerged.
Study: Hospitalizations of Children and Adolescents with Laboratory-Confirmed COVID-19 — COVID-NET, 14 States, July 2021–January 2022. Image Credit: jeep5d / Shutterstock.com
Background
The recent Omicron variant was first reported in the United States on December 1, 2021; however, by December 25, 2021, Omicron quickly became the dominant circulating strain of SARS-CoV-2 throughout the U.S. Although COVID-19-related hospitalizations are more frequent among adults, they can also lead to severe outcomes in children and adolescents.
Several studies have indicated that COVID-19-associated hospitalizations in children and adolescents peaked during the Delta and Omicron dominant periods. The infection rates during the Omicron peak were significantly higher as compared to those that were reported during the Delta-peak. Therefore, the implementation of strategies for the prevention of COVID-19 in adolescents and children is important.
A new study published in the United States Centers for Disease Control and Prevention (CDC) Morbidity and Mortality Weekly Report analyzes data from the COVID-19-Associated Hospitalization Surveillance Network (COVID-NET) to determine COVID-19-associated hospitalizations among children between the ages of 0 and 11 years, as well as adolescents aged 12 to 17 years. The data used in this study was acquired from the Delta-dominant period between July 1, 2021, to December 18, 2021, and the Omicron-dominant period of December 19, 2021, to January 22, 2022, in the U.S.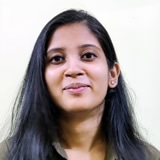 Written by
Suchandrima Bhowmik
Suchandrima has a Bachelor of Science (B.Sc.) degree in Microbiology and a Master of Science (M.Sc.) degree in Microbiology from the University of Calcutta, India. The study of health and diseases was always very important to her. In addition to Microbiology, she also gained extensive knowledge in Biochemistry, Immunology, Medical Microbiology, Metabolism, and Biotechnology as part of her master's degree.
Source: Read Full Article