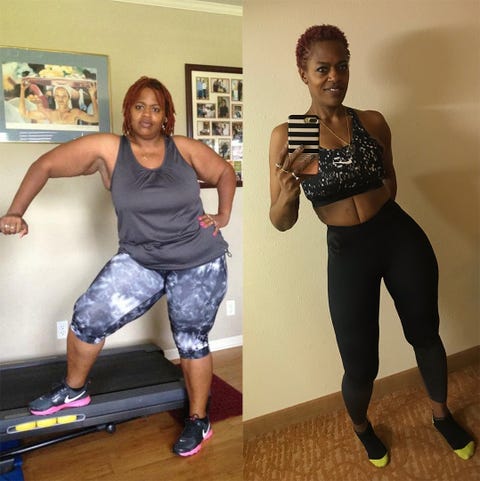 I wasn't always overweight. I grew up quite active, dancing and playing volleyball. In college, I even worked as a group fitness instructor—clearly, I loved a good sweat.
Then, something changed when I got married. I live in Louisiana and my husband is also from the South—which meant big meals of comfort foods (deep-fried, gravy-smothered everything).
Adding to that, when we started our family, I put my needs on the back burner to prioritize my children—that meant no more working out, and eating whatever was fast and my kids liked. At my heaviest, I weighed 320 pounds.
Then, in 2013, my reality check came: My daughter asked me to do cartwheels with her, and I couldn't.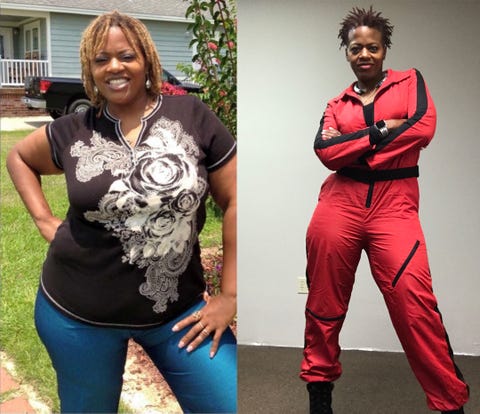 Patricia Jenkins
I realized there were so many things I'd grown up doing that I couldn't share with my children—not just cartwheels but also taking long walks or roller skating. I couldn't even walk up stairs without getting winded, much less go for a hike in the hills.
I realized that taking care of me was actually one of the best things I could do for them. My kids needed me to be a healthy example.
I started off small: reducing my portions and taking short, daily walks. Through those simple changes, I was able to lose about 40 pounds.
But then my weight loss stalled. I tried cutting calories even further, and experimented with different diets (like low-carb). But nothing worked for long and the pounds simply wouldn't budge. I started to get discouraged and frustrated that even though I was working so hard, I was barely seeing any results.
Finally, in 2015, I decided to take another big step: bariatric weight-loss surgery.
If you think weight-loss surgery is an "easy way out," let me tell you, it's not. In fact, after the surgery I had to work harder than ever, not just counting my calories but also making sure I was using those minimal calories to get all the nutrients my body needed. My surgery was a starting point for getting really serious about nutrition, not a get-out-of-dieting free card.
I changed my menu (which is also my family's menu) to be full of fresh foods, especially vegetables and lean meats. I also learned new ways to cook; instead of frying foods and covering them in sauces, now I bake, broil, or grill our food and use fresh herbs for flavor. I also make sure I eat six mini-meals a day, which typically look like this:
After losing more weight, I finally got back to the gym, too.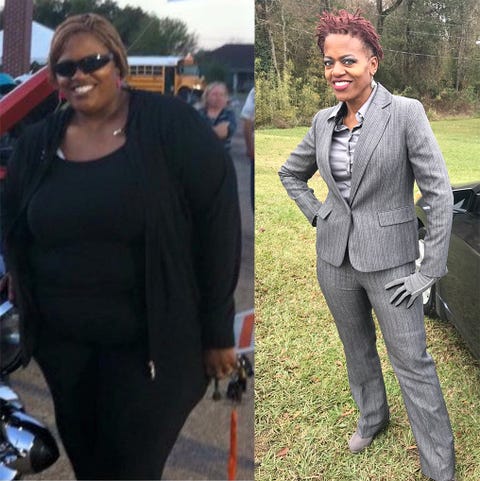 Patricia Jenkins
I tried out different classes and workouts before settling on my favorites: bootcamp classes and high-intensity interval training circuits. I loved it so much that I became a certified personal trainer and a certified nutrition specialist, opening my own business, Homemade Fitness. Now, because I'm a trainer, I exercise two or three times a day, seven days a week.
Today, I'm down to a super-toned 160 pounds—a weight I've maintained for two years, and I feel absolutely amazing. I can finally wear all the fun clothes I want to, and I can play with my kids—I feel like I'm 22 again.
But my favorite part of my transformation is inspiring other women like me—moms, ladies who grew up on Southern food—to get healthier. I always tell everyone that our bodies really are "use it or lose it" and that you shouldn't procrastinate getting healthy. Make small changes starting today.
Oh, and when I tried to do a cartwheel again recently? I nailed it.
Source: Read Full Article