MILAN, Italy — Rheumatic disease is not considered a significant risk factor for long COVID, according to the findings of a Dutch prospective cohort study presented by Laura Boekel at the European Alliance of Associations for Rheumatology (EULAR) 2023 Annual Meeting.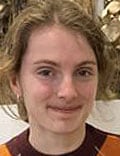 Laura Boekel
Although more patients with inflammatory rheumatic diseases (iRD) report symptoms resembling long COVID, the data suggest that many of these symptoms can be attributed to the underlying rheumatic disease. "Overall, we find the data quite reassuring," said Boekel, Amsterdam Rheumatology and Immunology Center, Amsterdam University Medical Center, the Netherlands.
The results were also published May 31 in Lancet Rheumatology.
The risk of developing long COVID after infection with the Omicron variant appeared to be higher in patients with iRD, with 21% meeting the criteria set by the World Health Organization (WHO), compared with 13% of healthy individuals (odds ratio [OR], 1.58; P = .037). Fatigue and loss of fitness were the most common long COVID symptoms reported by both iRD patients and controls. However, the difference in risk decreased after accounting for factors that are significantly associated with an increased risk for long COVID, such as body mass index and the severity of the acute COVID-19 infection (adjusted OR, 1.46; P = .081). The duration of symptoms did not show a statistically significant difference.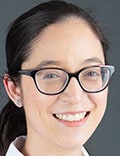 Dr Kim Lauper
Kim Lauper, MD, University of Geneva, Switzerland, who chaired the session in which Boekel reported the study, said to Medscape Medical News that the data should be interpreted with caution. "The data demonstrate that rheumatic disease itself is not a risk factor for long COVID. However, patients with rheumatic diseases are at a higher risk of severe disease, which in turn increases the likelihood of long COVID. Therefore, as a population, these patients are more susceptible to long COVID overall," she said.
Moreover, irrespective of their previous COVID-19 infection status, iRD patients often exhibit symptoms similar to those of long COVID even without a prior COVID-19 infection. (There was no history of COVID-19 in 21% of iRD patients vs 11% of controls.) This suggests that some of the reported long COVID symptoms may actually be clinical manifestations of the underlying rheumatic disease, thereby complicating the diagnosis of long COVID in this population. The study employed the WHO definition of long COVID, which includes persistent symptoms lasting at least 8 weeks, beginning within 3 months of a confirmed SARS-CoV-2 infection, and that cannot be attributed to an alternative diagnosis. However, the data presented in Milan indicate that the WHO definition "is not well-suited for patients with iRD due to significant overlap in symptoms and features," Boekel concluded.
The cases of Omicron COVID-19 were identified during January 1-April 25, 2022, among iRD patients recruited from the Amsterdam Rheumatology and Immunology Center. The population with confirmed SARS-CoV-2 Omicron infection during this period was monitored for long COVID. The total number of patients included in the study consisted of 77 iRD patients and 23 healthy controls. When asked about the potential risk of selection bias in the survey, Boekel stated that only approximately 8% of participants declined to respond, and the nonresponders were comparable to the respondents. She concluded that "the risk of selection bias is minimal."
In an editorial published in Lancet Rheumatology , Leonard H. Calabrese, Cleveland Clinic, Ohio, provided his insights on the findings. He emphasized that, "at present, long COVID remains an important reality that significantly impacts the lives of millions of individuals, yet it remains incompletely defined […]. These limitations in defining cases should not in any way undermine the experiences of those suffering from long COVID. Instead, they should serve as a reminder that, at this stage of the pandemic, we unfortunately still lack validated classification criteria for long COVID. It is crucial to include non-SARS-CoV-2 infected controls in all studies to further enhance our understanding."
European Alliance of Associations for Rheumatology (EULAR) 2023 Annual Meeting: Abstract OP0078. Presented May 31, 2023.
Boekel and coauthors, as well as Lauper and Calabrese, report no relevant financial relationships.
Source: Read Full Article