Almost 1 in 4 patients with chronic rhinosinusitis with nasal polyposis (CRSwNP) that was treated with dupilumab discontinued taking the drug because of adverse events (AEs), according to a recent case series.
The research, published November 17 in International Forum of Allergy and Rhinology, is the first case series to highlight potential risks of dupilumab treatment for CRSwNP.
"Of the 58 total patients undergoing treatment with dupilumab for more than 6 months in the tertiary care clinic, 14 patients (24.1%) experienced AEs that required discontinuation of dupilumab," write lead study author Daniel J. Lee, MD, of the Perelman School of Medicine at the University of Pennsylvania in Philadelphia, and colleagues. "The leading causes were dermatologic with skin rashes or pruritus and musculoskeletal with severe joint pain."
To investigate dupilumab's real-world safety profile, Lee and his research team conducted a retrospective chart review of patients with CRSwNP who had received subcutaneous injections of dupilumab 2 mL (300 mg) every 2 weeks between November 2018 and February 2022 at one academic rhinology and allergy clinic.
The average age of the participants in both outcome groups was around 50 years. The groups were well balanced with respect to gender, as well as smoking and alcohol use, history of autoimmune disease, diabetes, hypertension, asthma, atopic dermatitis, and prior sinus surgery. All participants had undergone prior sinus surgery and had been taking dupilumab for CRSwNP with or without asthma treatment for an average of 7.3 months.
Participants who stopped taking dupilumab did so within a median of 4 months of starting treatment; 42.9% (6 of 14) cited severe rash as the main reason for discontinuation, and 35.7% (5 of 14) cited severe joint pain. One person developed a drug-induced systemic lupus erythematosus–like reaction with positive antinuclear antibodies, and another developed angioedema that required medical care.
More Extensive Research Needed
Chronic rhinosinusitis, an inflammation of the nasal and paranasal sinuses, affects 12% of American adults and typically involves increased levels of interleukin (IL) 4, IL-5, and IL-13. The US Food and Drug Administration approved dupilumab as the first treatment for inadequately controlled CRSwNP in 2019. The approval was based on good outcomes and acceptable AEs in phase 3 clinical trials.
The authors of the case series call for additional research "to build epidemiological and potential biological causal links for dupilumab-related AEs," and the findings might surprise clinicians.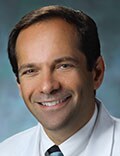 Dr Andrew Lane
"A similar number of patients in my practice are on this medication, many for substantially longer periods of time, and I am aware of only two who discontinued the medication due to adverse events, neither of which included rash, itchiness, or joint pain," Andrew P. Lane, MD, professor of otolaryngology – head and neck surgery and director of the Johns Hopkins Sinus Center at Johns Hopkins Medicine in Baltimore, who was not involved in the research, told Medscape Medical News by email.
"The more commonly reported side effects are conjunctival inflammation, which is typically self-limited, and eosinophilia," he added. He noted that doctors are still gaining experience with this relatively new nasal polyp treatment.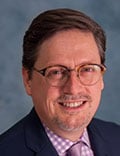 Dr Brent Senior
Brent A. Senior, MD, FACS, FARS, professor of otolaryngology and chief of the Division of Rhinology, Allergy, and Endoscopic Skull Base Surgery at the University of North Carolina School of Medicine at Chapel Hill, who also was not involved in the research, was likewise surprised by the findings.
"I have not seen in my patients this high a number or magnitude of side effects requiring the drug to be discontinued," he told Medscape Medical News by email.
"Biologics like dupilumab are powerful drugs with the possibility of huge benefits to patients. But no medication is perfect, and it is critical to keep our eyes open to potential side effects like those reported here," he noted.
"Based on this study, before being started on dupilumab, patients should be advised of the possibility of rash, itchiness, and joint pain," Lane advised.
The authors and Senior report no relevant financial relationships. Lane is on the advisory board for Regeneron Pharmaceuticals, Inc, and Sanofi, the joint developers of dupilumab.
Int Forum Allergy Rhinol. Published online November 17, 2022. Abstract
For more news, follow Medscape on Facebook, Twitter, Instagram, and YouTube.
Source: Read Full Article