Adding a modified Atkins diet (MAD) to standard anti-seizure treatments significantly reduces seizure frequency in patients with drug-resistant epilepsy compared with medication alone, new research shows.
In a randomized prospective study, the number of seizures per month dropped by more than half in one quarter of patients following the high-fat, low-carb diet; and 5% of the group were free from all seizure activity after 6 months.
Both adults and adolescents reported benefits from the diet, which is a less strict version of a traditional ketogenic diet that many patients find difficult to follow. MAD includes foods such as leafy green vegetables and eggs, chicken, fish, bacon, and other animal proteins.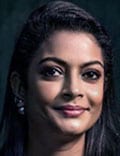 Dr Manjari Tripathi
"The use of an exchange list and recipe booklet with local recipes and spices helped in the initiation of MAD with the flexibility of meal choices and ease of administration," co-investigator Manjari Tripathi, MD, DM, Department of Neurology, All India Institute of Medical Science, New Delhi, told Medscape Medical News.
"As items were everyday household ingredients in proportion to the requirement of the MAD, this diet is possible in low-income countries also," Tripathi added.
The findings were published online January 4 in the journal Neurology.
Low Carbs, High Benefit
The MAD diet includes around 65% fat, 25% protein, and 10% carbohydrates. Unlike a traditional ketogenic diet, MAD includes no restrictions on protein, calories, or fluids.
Researchers have long known that ketogenic and Atkins diets are associated with reduced seizure activity in adolescents with epilepsy. But previous studies were small, and many were retrospective analyses.
The current investigators enrolled 160 patients (80 adults, 80 adolescents) aged 10-55 years whose epilepsy was not controlled despite using at least three anti-seizure medications at maximum tolerated doses.
The intervention group received training in MAD and were given a food exchange list, sample menu, and recipe booklet. Carbohydrate intake was restricted to 20 grams per day.
Participants took supplemental multivitamins and minerals, kept a food diary, logged seizure activity, and measured urine ketone levels three times a day. They also received weekly check-up phone calls to ensure diet adherence.
The control group received a normal diet with no carbohydrate restrictions. All participants continued their prescribed antiseizure therapy throughout the trial.
Primary Outcome Met
The primary study outcome was a reduction in seizures of more than 50%. At 6 months, 26.2% of the intervention group had reached that goal compared with just 2.5% of the control group (P < .001).
When the median number of seizures in the MAD group was analyzed, the frequency dropped in the intervention group from 37.5 per month at baseline to 27.5 per month after 3 months of MAD and to 21.5 per month after 6 months.
Adding MAD had a larger effect on seizure activity in adults than in adolescents. At the end of 6 months, 36% of adolescents on MAD had more than a 50% reduction in seizures, while 57.1% of adults on the diet reached that level.
Quality-of-life scores were also higher in the intervention group.
By the end of the trial, 5% of patients on MAD had no seizure activity at all vs none of the control group. In fact, the median number of seizures increased in the control group during the study.
The mean morning and evening levels of urine ketosis in the intervention group were 58.3 ± 8.0 mg/dL and 62.2 ± 22.6 mg/dL, respectively, suggesting satisfactory diet adherence. There was no significant difference between groups in weight loss.
Tripathi noted that 33% of participants did not complete the study because of poor tolerance of the diet, lack of benefit, or the inability to follow up — in part due to COVID-19. However, she said tolerance of the modified Atkins diet was better than what has been reported with the ketogenic diet.
"Though the exact mechanism by which such a diet protects against seizures is unknown, there is evidence that it causes effects on intermediary metabolism that influences the dynamics of the major inhibitory and excitatory neurotransmitter systems in brain," Tripathi said.
Benefits Outweigh Cost
Commenting for Medscape Medical News, Mackenzie Cervenka, MD, professor of neurology and director of the Adult Epilepsy Diet Center at Johns Hopkins University School of Medicine, Baltimore, Maryland, noted that the study is the first randomized controlled trial of this size to demonstrate a benefit from adding MAD to standard antiseizure therapy in treatment-resistant epilepsy.
"Importantly, the study also showed improvement in quality of life and behavior over standard-of-care therapies without significant adverse effects," said Cervenka, who was not part of the research.
The investigators note the flexibility of MAD allows more variation in menu options and a greater intake of protein, making it easier to follow than a traditional ketogenic diet.
One area of debate, however, is whether these diets are manageable for individuals with low income. Poultry, meat, and fish, all of which are staples of a modified Atkins diet, can be more expensive than other high-carb options such as pasta and rice.
"While some of the foods such as protein sources that patients purchase when they are on a ketogenic diet therapy can be more expensive, if you take into account the cost of antiseizure medications and other antiseizure treatments, hospital visits, and missed work related to seizures, etc, the overall financial benefits of seizure reduction with incorporating a ketogenic diet therapy may outweigh these costs," Cervenka said.
"There are also low-cost foods that can be used since there is a great deal of flexibility with a modified Atkins diet," she added.
The study was funded by the Centre of Excellence for Epilepsy, which is funded by the Department of Biotechnology, Government of India. Tripathi and Cervenka report no relevant financial relationships.
Neurology. Published online January 4, 2023. Abstract
Kelli Whitlock Burton is a reporter for Medscape Medical News covering neurology and psychiatry.
For more Medscape Neurology news, join us on Facebook and Twitter
Source: Read Full Article