Novel antidepressant zuranolone effective in alleviating depression and anxiety symptoms
In a recent study published in eClinicalMedicine, researchers conducted a meta-analysis to investigate the efficacy and safety of zuranolone in treating major depressive disorder (MDD).
Specifically, they analyzed all randomized controlled trials (RCTs) on zuranolone to understand its efficacy, side effects, treatment dropout rates, and factors that likely influence these outcomes, such as drug dosages and population characteristics.
Study: Efficacy and safety of zuranolone in major depressive disorder: a meta-analysis of factor effect and dose-response analyses. Image Credit: WPixz/Shutterstock.com
Background
Studies have consistently found that individuals with depression have low concentrations of γ-aminobutyric acid (GABA) in the plasma and cerebrospinal fluid (CSF) and decreased GABAergic interneurons.
Zuranolone is a neurosteroid that exerts its effects by modulating the extrasynaptic GABA receptor (GABAA) and restoring or correcting the imbalance in brain networks due to depression.
However, meta-analysis collating the most recent evidence on the efficacy and safety of zuranolone and its optimal dosing recommendations is lacking.
About the study
For the current meta-analysis, researchers thoroughly searched published literature from several databases, including Web of Science, PubMed, etc., from inception till August 20, 2023, using keywords: "mood" OR depress∗ OR "affective" and "zuranolone" OR "S-812217" OR "SAGE-217".
All included RCTs evaluated antidepressants vs. placebo, diagnosed MDD using specified diagnostic criteria, and quantified depression severity pre- and post-zuranolone treatment.
Two authors independently screened their titles, abstracts, and full text, and a third author resolved all discrepancies, if any. Likewise, two other authors independently determined the risk of bias in the included studies using the Cochrane Handbook tool.
The Hamilton Rating Scale for Depression (HAMD-17) was the most used evaluation tool for depression severity, the primary outcome of this study, while the 21-item Montgomery Asperger Depression Rating Scale (MADRS) was another scale utilized in some other studies.
The team chartered the depression response and remission rates and evaluated changes in patient anxiety levels as secondary outcomes. They also calculated treatment dropout and side effect rates for zuranolone.
Further, the team measured the odds ratio (OR) for dichotomous outcomes, e.g., side effects incidence rate, dropout rate, and depression remission/response rate.
However, for continuous variables, such as depression or anxiety severity, they calculated effect sizes based on intergroup differences, utilizing the standardized mean difference (SMDs) with 95% confidence intervals (CIs).
They also performed a subgroup analysis to determine the varying effects of zuranolone on postpartum-onset MDD and general MDD, where tau-square represented heterogeneity.
In a dose-response meta-analysis, the researchers first defined the dose for each subcategory of zuranolone. Then, they explored the nonlinear trends to delineate the association between the administered drug dose and outcomes.
Results
Database search returned 603 studies, of which only seven RCTs were analyzed in this meta-analysis. These studies encompassed 1789 participants (72% females) with a mean age of 38.7 years. All studies included a cohort of MDD patients who received zuranolone in daily doses of 20 to 50 mg per day.
Except for five studies that utilized the MADRS for assessing depression severity, all remaining studies used the HAMD-17 to assess depression severity.
Zuranolone reduced depressive symptoms (SMD = −0.37; 95% CIs; tau-square = 0.021) and exhibited higher depression response and remission rates than the placebo, with ORs= 2.06, 2.04; tau-square = 0.121, 0.179, respectively.
Zuranolone also reduced anxiety symptoms (SMD = −0.26, 95% CIs, tau-square = 0.008). Side effects were more frequent in the zuranolone than in the placebo group, with OR = 1.40, 95% CIs, and tau-square = 0.013.
However, the difference in dropout rates between the treatment and placebo groups was insignificant, OR = 1.13, 95% CIs, tau-square <0.001. Furthermore, all included trials had a low risk of bias.
Zuranolone at a daily dose of 30 mg exerted the most effective response compared with the placebo. Increasing the zuranolone dosage did not enhance its effects but increased the incidence of side effects.
The subgroup analysis did not demonstrate a varying zuranolone efficacy and safety between postpartum-onset MDD and MDD.
Conclusions
This meta-analysis lends support to previous theoretical speculations that zuranolone could effectively improve depression and anxiety.
Even though increasing the zuranolone dose increased the incidence of adverse events, dropout rates between the placebo and zuranolone groups remained comparable, suggesting that zuranolone was largely well tolerated.
Furthermore, pooled point estimates suggested better outcomes after zuranolone use in postpartum depression versus general MDD.
The antidepressant characteristics of zuranolone are associated with its role as a positive allosteric modulator of the GABAA receptor.
Thus, further studies should explore whether the observed ceiling effect apparent at a daily dose of 30 mg for depression reduction and anxiety relief was due to saturable allosteric sites in GABAA receptors.
Overall, zuranolone delivered desirable anxiety alleviation effects and improved response and remission rates against depression in patients with MDD. However, given its adverse side effects at higher doses, 30 mg appears to be the optimal dose of zuranolone.
Journal reference:
Yu-Wei Lin, Yu-Kang Tu, Kuo-Chuan Hung, Chih-Sung Liang, Ping-Tao Tseng, Pao-Yen Lin, Edward Chia-Cheng Lai, Chih-Wei Hsu. (2023) Efficacy and safety of zuranolone in major depressive disorder: a meta-analysis of factor effect and dose-response analyses, eClinicalMedicine; doi: https://doi.org/10.1016/j.eclinm.2023.10230. https://www.thelancet.com/journals/eclinm/article/PIIS2589-5370(23)00485-6/fulltext
Posted in: Drug Trial News | Medical Science News | Medical Research News | Medical Condition News | Pharmaceutical News
Tags: Antidepressant, Anxiety, Brain, Depression, Depressive Disorder, Diagnostic, Efficacy, Major Depressive Disorder, Placebo, Postpartum Depression, Receptor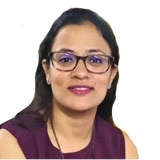 Written by
Neha Mathur
Neha is a digital marketing professional based in Gurugram, India. She has a Master's degree from the University of Rajasthan with a specialization in Biotechnology in 2008. She has experience in pre-clinical research as part of her research project in The Department of Toxicology at the prestigious Central Drug Research Institute (CDRI), Lucknow, India. She also holds a certification in C++ programming.