The Apple Watch Series 4 is up to $50 off on Amazon right now.
It has GPS, Siri, cellular capabilities, and an advanced heart monitor.
It includes advanced fitness features like personalized coaching, monthly challenges, and automatic workout tracking.
If you've been holding out on snagging the newest Apple Watch model until it goes on sale, it's time to take action! The Apple Watch Series 4 is up to $50 off on Amazon right now.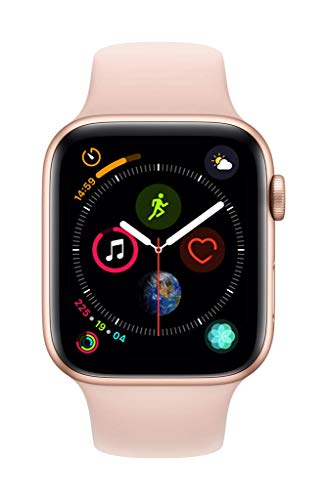 While the prices vary depending on the band color and size, you can grab a gold aluminum Apple Watch with a silicone or fabric pink sport band for $25 off the original price, bringing it down to $505. Or, if you really want to rock a stylish wearable, the gold stainless steel Apple Watch with "gold Milanese loop" is marked down $50 today, softening the price a bit.
So, what makes the Apple Watch 4 so special? For starters, the redesigned watch features the largest display yet, so you can easily check your fitness stats, texts, emails, and more with ease.
And this watch is a reliable workout buddy—it automatically tracks your workouts, whether you're flowing through yoga or logging miles on a hike. For runners, it features advanced cadence tracking, and even sends you alerts to keep you on pace. The Apple Watch 4 will also help you stay motivated, thanks to a personalized coaching feature, monthly challenges, and even achievement awards for hitting your goals.
You can also bring a real life workout buddy into the mix: Share your workout activity and progress with friends, and help each other reach your ultimate fitness goals.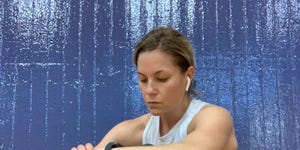 This watch also has the most advanced heart monitoring features yet, thanks to an electrical heart sensor. It will alert you if your heart rate rises or falls to a concerning level. It even senses if you've fallen down, and gives you the option to place an emergency call.
Basically, this handy watch does it all—and it can live on your wrist in just a few days after you *add to cart*
Source: Read Full Article