In 2018, we saw the rise of avocado toast, unicorn everything, over-the-top milkshakes and cocktails, the Instant Pot and Insta-friendly restaurants (because if you didn't Instagram it, did you even go?).
And the predictions for 2019 are in. While they don't sound quite as colorful or 'gram-friendly, they do seem to put health and diversity first.
So get ready to expand your palate, embrace bread again and spice up your life next year. Here are the top food trends, as predicted by food experts, Whole Foods, Facebook, Pinterest and more.
Plant-based foods & meatless options
A staggering number of Americans are trying to increase their plant protein consumption, and this will only continue to trend through 2019.
"Whether they have food sensitivities or are simply trying to promote a healthier lifestyle, today's consumers are embracing plant-based foods now more than ever," said Michael Lynch, chief marketing officer at Daiya, in a press release.
According to a recent national consumer survey conducted by Daiya, over one-third of 1,000 respondents are more apt to eat plant-based foods than in previous years.
Plus, according to the International Food Information Council, 69 percent of Americans are trying to consume more plant-based foods, and 55 percent say it's permanent.
To add, Whole Foods predicts that even plant-based frozen desserts will make an appearance in 2019.
"Plant-based foods are having a powerful moment right now, and I don't see that slowing down in the new year," chef Brian Malarkey, executive chef and partner for Herb & Wood, Herb & Eatery, Farmer & The Seahorse, Green Acre, tells SheKnows. "People are becoming more and more conscious when it comes to the meat industry's impact on the planet and on our health, so if anything, I think we'll see that trend taking off even more as people become more educated on the topic."
Food-delivery service Uber Eats also predicts more people ordering plant-based foods, like bee pollen and edible flowers.
Oh, and did we mention cauliflower? The veggie alternative isn't going anywhere.
"I think cauliflower is going to become even bigger in 2019," says Amanda Kloots, celebrity trainer and instructor for The Rope, a full-body workout. "I feel like we're seeing the food everywhere these days, from cauliflower crust to cauliflower gnocchi. I think overall we will see an increase in people indulging in their favorite comfort foods but in a healthier way. We're spoiled in New York and Los Angeles because we have a lot of healthy options here. However, I think we'll see these healthy trends become more prominent in Middle America in 2019," she tells SheKnows.
Considering this trend of increased demand for more plant-based foods, of course the number of meatless alternatives would, in turn, increase.
According to Whole Foods, people are already using jackfruit as a popular meat alternative, but it'll gain even more traction in 2019.
And according to Uber Eats, more people will order with clean eating in mind, meaning more orders of dishes that feature meat alternatives like tofu and seitan.
"In 2019 there are two major food trends that I see coming," Brian Gruber, head chef and owner of Notorious Burgers, tells SheKnows. "The biggest one, in my opinion, is going to be the continued demand for better meatless proteins. The Impossible and Beyond burgers hit the market with a bang. People are going to want more options in this space."
More diverse flavors
If you haven't branched out into all Asian cuisine has to offer, 2019 will be the year.
Facebook predicts in its annual topics and trends report that multicultural comfort foods will become more popular. Whole Foods takes it one step further, predicting that Pacific Rim-inspired flavors, including those from Asia, Oceania and the western coasts of North and South America, will make their way into grocery stores and restaurants alike.
In addition, master chef Paul Friedman of Houston-based Peli Peli Restaurants, believes customers are more adventurous than in years past. "We are seeing a dramatic interest in foreign and diverse flavors, especially here in Houston, where the scene has been quite progressive," Friedman tells SheKnows. "You're seeing a greater interest and less of a fear factor for South African cuisine, which includes Indian and Portuguese flavors."
Aarón Sánchez, an award-winning chef, TV personality and judge on Food Network's Chopped, cookbook author and philanthropist, adds that he hopes to see more people interested in learning more about Mexican cuisine. "I've been getting a ton of questions about Oaxaca and Baja recently — and I'm excited to see those two regions stick around as hot spots," Sánchez tells SheKnows.
In all, though, spices will take over the culinary scene, particularly those that focus on health benefits, like turmeric.
"Turmeric is a powerhouse, and it appears commonly in Middle Eastern and Indian cuisine, but [is] rarer to find in Western culture," chef Yankel Polak, a veteran chef who has recipes on ButcherBox, tells SheKnows. "I think combining little-used spices from around the world will be as big as superfoods in terms of foods having health benefits."
Milk alternatives
Milk alternatives are nothing new. We've seen our fair share of hemp milk, almond milk, coconut milk and various other nut milks. Even oat milk saw its rise to fame earlier this year.
And according to Pinterest, oat milk will continue to explode in 2019. Searches for "oat milk" increased 186 percent.
"Everyone's new favorite dairy-alternative oat milk is delicious and environmentally friendly. Vegan too!" Pinterest stated in its 2019 report.
According to Uber Eats, pea milk is rising to the top too. Pea milk is a vegan, nut-free, soy-free, lactose-free and gluten-free milk that has even more protein and calcium than other alternative milks.
Another nut-free milk alternative that might rise to the top in 2019 is banana milk, a sustainable, low-in-sugar alternative that's suitable for any diet.
Fermented foods
From Uber Eats to chefs, they all agree: More and more people are hopping on the fermented food trend — from kimchi to kombucha.
"In 2019, an expanded array of fermented foods will continue to be popular. The 'kimchi craze on everything' that started in the early 2000s introduced diners to an umami bomb that started thousands of years ago but now is intermingling across global cuisines and flavors," Ryan Kikkert, executive chef of Little Beet Table in Chicago, tells SheKnows.
According to Chris Narvaez, chef de cuisine at the forthcoming Blade 1936 in Oceanside, California, top-tier restaurants will also offer wild house ferments. "While pickling, bread-making and direct-sourcing has been a common, prehistoric adjunct to the modern Californian menu, with new literature from René Redzepi and David Zilber, we will see a budding range of unique in-house productions for the pantry," Narvaez tells SheKnows.
Low-carb cooking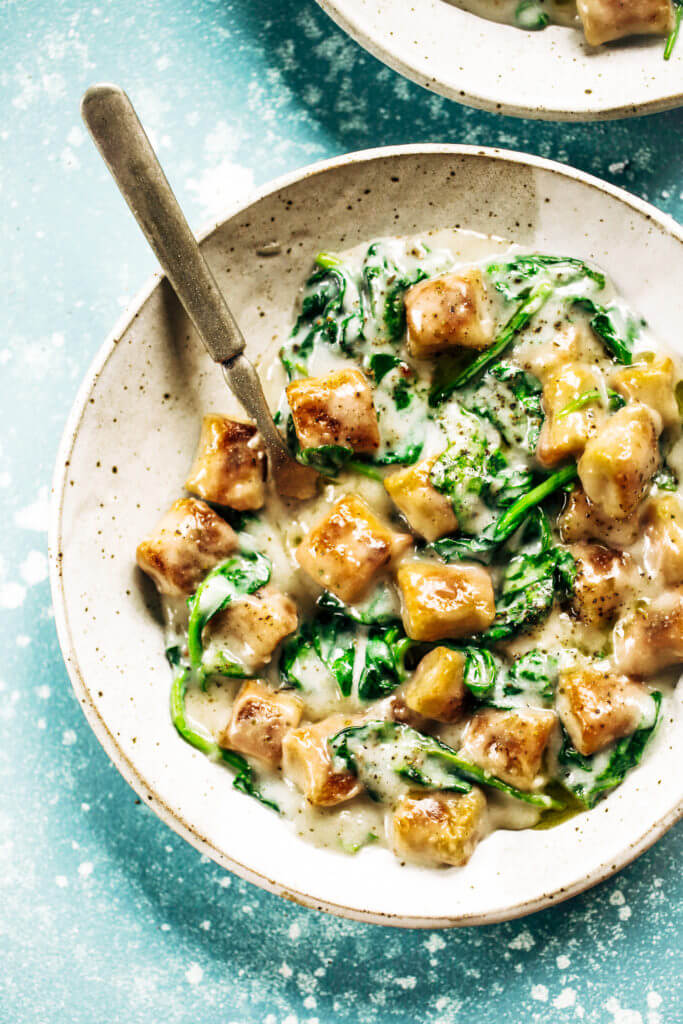 Thanks to the rise of popular diets like keto, paleo and pegan, fats are making a comeback. According to Whole Foods, fats will become more integrated into snacks and ready-to-drink vegan coffee beverages.
Pegan — part paleo, part vegan — is so popular, in fact, searches for "eating pegan" increased a whopping 337 percent, according to Pinterest.
"When it comes to home cooking, I'm seeing a lot more low-carb cooking like keto, paleo, Whole30 foods," says Laura Vitale, celebrity chef, author and TV host of Simply Laura on the Cooking Channel and host of online series cooking show Laura in the Kitchen. "I think that will continue because it's a way so many of us eat already. I don't always make a carb to go with dinner," she tells SheKnows.
Bread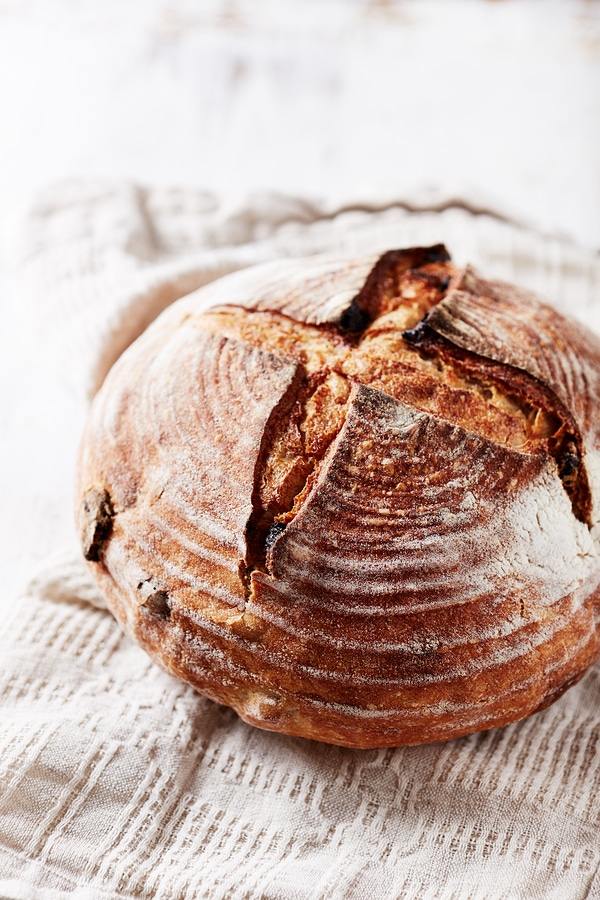 Not all bread is bad. That's what food start-ups that are creating bread with lower glycemic indexes are out to prove in 2019, according to Facebook's annual report.
The report states that not only are alternative flours, like rice flour, on the rise, but more people are baking too.
Plus, Pinterest's report also states that bread baking is on the rise, with searches for "baking bread" up by 413 percent from last year. More specifically, people are baking fermented loaves like sourdough.
More trends
These may be the big food trends for 2019, but they only graze the surface.
Whole Foods also predicts a surge in probiotics in shelf-stable everyday pantry products, including granola, soup, oatmeal and nut butters. Probiotics will also find their way into cleaning products and beauty products like sunscreen.
And according to Pinterest, mushroom recipes, grazing tables, ginger water, oxtail recipes, foil-pack dinners, homemade jam and chayote (a gourd) recipes will all continue to gain popularity in 2019.
Source: Read Full Article