Acute kidney injury (AKI) and chronic kidney disease (CKD) are serious conditions that impact a significant number of Americans each year and can be fatal.
Image Credit: Magic mine/Shutterstock.com
AKI occurs when the kidneys suddenly fail to function properly, usually as a result of complications from an existing serious illness, rather than due to physical impact on the kidneys. CKD is when the kidneys become damaged over time and fail to do their function of cleaning the blood.
In the US, around 1% of patients admitted into hospital have AKI upon arrival, and this increases to around 2-5% of patients during a hospital stay. A national study estimates that around 0.6% of the population suffers from AKI.
CKD, on the other hand, impacts a larger portion of the population, around 15% of US adults, which is around 37 million people. Shockingly, 9 out of 10 adults who have the disease are unaware that they have it, which is a major concern given that it not only increases the chances of having heart disease and stroke, but it also increases the chance of early death.
Diagnosis and monitoring of kidney disorders
Diagnosis of AKI and CKD relies on biomarkers that assess kidney function, these biomarkers are also essential for evaluation of the disease and treatment.
Biomarkers are substances that can be objectively measured and analyzed to determine whether the function of a patient's kidney is healthy or abnormal, they can also be used to evaluate pathogenic processes or pharmacological responses to therapeutic interventions. For this reason, they are essential to the diagnosis and prognosis of AKI and CKD.
Biomarkers can be proteins, lipids, microRNAs, genes, metabolites, proteomic patterns, or cells present on a urinalysis. In CKD specifically, biomarkers usually are those that can be used to determine the glomerular filtration rate (GFR) of the kidney, a fall in which represents a decrease in kidney function. Measurement of GFR is necessary for a diagnosis of CKD, as well as for monitoring the disease and calculating drug dosage.
To determine GFR, blood urea nitrogen (BUN), serum creatinine (SCr), urinary albumin/protein and volume excretion are relied on as key biomarkers.
However, these well-established biomarkers have their limitations, for example, analysis of sCr or BUN is unable to discriminate between hemodynamic changes in the kidney that lead to appropriate changes in glomerular filtration rate (GFR) and rates that have been influenced by injury. Also, SCr is prone to error in certain situations, such as when patients have a low muscle mass or have a fluid overload.
Newer biomarkers
While biomarkers of GFR are still used for the diagnosis of AKI and CKD, research has uncovered new biomarkers that can identify AKI and CKD earlier, opening the door to improving treatment outcomes by catching these illnesses closer to the time of initiation. Below we discuss the more recently established biomarkers of AKI and CKD that have been developed to overcome the limitations of previous biomarkers and to address specific situations surrounding kidney injury and failure.
α1-microglobulin (α1M)
The protein α1M is produced in the liver and filtered by the glomerulus before being reabsorbed by proximal tubule cells. Studies have demonstrated that it is a reliable indicator of proximal tubular dysfunction in the early phase of kidney injury.
β2-microglobulin (β2M)
β2M is an 11.8 kDa protein that is usually reabsorbed and catabolized by the proximal tubular cells after being filtered by the glomerulus. However, this process is hindered in AKI, making it a potential early marker for AKI, although it has not been found useful in predicting levels of injury.
Cystatin-C (Cys-C)
The 13 kDa protein Cys-C has been intensively studied over recent years, leading to serum Cys-C being identified as a highly responsive biomarker of GFR and a dependable predictor of the risk of death and cardiovascular events in older patients.
Cysteine-rich protein (Cyr61)
There are just a few preclinical and clinical studies that support the diagnostic capability of Cyr61 due to its limitations as a biomarker in a clinical setting, however, research studies have implicated its potential effectiveness as a marker of kidney function.
Fatty acid-binding proteins (FABPs)
Clinical studies support the use of certain FABPS, such as L-FABP, as a biomarker for monitoring the progression of chronic kidney disease.
Human neutrophil gelatinase-associated lipocalin (NGAL)
NGAL is a 25 kDa protein. Studies have shown that it is one of seven genes who show increased expression, more than tenfold, following ischemic renal injury. Also, normal levels of excretion of NGAL at initial hospitalization is related to a decreased need for dialysis later on. However, increased levels have not been proven to directly indicate the need for dialysis, and therefore it can not predict this outcome.
Interleukin-18 (IL-18)
Studies have demonstrated that significant upregulation of renal IL-18 mRNA follows an ischemia-reperfusion injury, making it a reliable biomarker of AKI.
Kidney injury molecule-1 (KIM-1)
KIM-1 is a type I cell membrane glycoprotein. Its mRNA levels elevate after kidney injury to a greater extent than any other known gene.
KIM-1 and NGAL
Both KIM-1 and NGAL are excellent biomarkers in urine and plasma for the identification of AKI early on. However, studies have shown that the best predictive results are obtained when they are combined with other biomarkers.
Microalbumin
Microalbumin has been successfully used as a biomarker of renal disease, however, enhanced secretion has also been linked to vigorous exercise, urinary tract infection, hematuria, and dehydration.
N-acetyl-β-glucosaminidase (NAG)
This proximal tubule lysosomal enzyme is a highly sensitive, and reliable marker of tubular injury. Studies have suggested that the level of kidney dysfunction and risk of death increase as levels of NAG increase.
Osteopontin (OPN, 44-kDa)
Several studies have found OPN to be significantly upregulated in kidney disease and injury, suggesting its potential use as a biomarker.
Retinol binding protein (RBP)
RBP is a 21 kDa protein whose main job is the transportation of vitamin A. In healthy people, RBP is reabsorbed and catabolized by the proximal tubule, but this is hindering in kidney dysfunction. Studies have shown that urinary RBP is a robust biomarker of renal tubule dysfunction.
Sources
Chronic Kidney Disease in the United States, 2019. (2019). [ebook] Atlanta, GA: US Department of Health and Human Services, Centers for Disease Control and Prevention. Available at: www.cdc.gov/…/2019_National-Chronic-Kidney-Disease-Fact-Sheet.pdf
Lopez-Giacoman, S. (2015). Biomarkers in chronic kidney disease, from kidney function to kidney damage. World Journal of Nephrology, [online] 4(1), p.57. Available at: https://www.ncbi.nlm.nih.gov/pmc/articles/PMC4317628/
Vaidya, V., Ferguson, M. and Bonventre, J. (2008). Biomarkers of Acute Kidney Injury. Annual Review of Pharmacology and Toxicology, [online] 48(1), pp.463-493. Available at: https://www.ncbi.nlm.nih.gov/pmc/articles/PMC2742480/
Wasung, M., Chawla, L. and Madero, M. (2015). Biomarkers of renal function, which and when?. Clinica Chimica Acta, [online] 438, pp.350-357. Available at: https://www.ncbi.nlm.nih.gov/pubmed/25195004
Further Reading
All Biomarker Content
Biomarker – What is a Biomarker?
Procalcitonin and Respiratory Tract Infections
Heart Disease Biomarkers and Screening Tests
New Biomarkers for IBS could be Used to Offer Non-Invasive Diagnosis
More…
Last Updated: Feb 6, 2020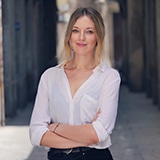 Written by
Sarah Moore
After studying Psychology and then Neuroscience, Sarah quickly found her enjoyment for researching and writing research papers; turning to a passion to connect ideas with people through writing.
Source: Read Full Article