Introduction
Myth 1: Sex is the only way you can get a UTI
Myth 2: Drinking cranberry juice will cure a UTI
Myth 3: Cleaning inside the vagina with soap will prevent a UTI
Myth 4: Only women can get a UTI
Myth 5: UTIs will clear up on their own
Myth 6: Clothes and bathing suits cause UTIs
Preventing UTIs
References
---
Almost half of women are plagued by urinary tract infections (UTIs) throughout a lifetime. The condition, while generally manageable, impacts the quality of life and can lead to more serious illnesses, such as kidney infections and sepsis – a life-threatening response to infection.
Education and access to healthcare are vital to reducing the impact of UTIs on the population and global healthcare systems. Unfortunately, there is a level of misinformation regarding UTIs, which makes it more challenging for people to prevent the condition and get access to treatment in an appropriate timeframe. Here, we discuss common UTI myths.
Image Credit: OneSideProFoto/Shutterstock.com
Myth 1: Sex is the only way you can get a UTI
While sex can trigger a UTI, as it can move bacteria into the vagina, it is not the only cause. Pregnancy, conditions such as kidney stones, a weakened immune system, dehydration, the use of urinary catheters, and failure to keep the genital area clean and dry are all factors that can increase a person's chance of developing a UTI.
Myth 2: Drinking cranberry juice will cure a UTI
The cranberry juice cure is possibly one of the most widely believed myths about UTIs. Research investigating the 'miracle cure' of cranberry juice is inconsistent. While some studies support that the consumption of cranberry juice can reduce the risk of UTIs in women, other studies have failed to support its preventative or curative efficacy. Many studies have hinted that the curative power of cranberry juice has often suffered from several limitations. At this point, there is not enough evidence to support the curative nature of cranberry juice for UTIs, and the propagation of this myth is likely to prevent people from seeking proper medical attention.
Myth 3: Cleaning inside the vagina with soap will prevent a UTI
Good advice can often be misunderstood regarding hygiene and UTIs. While keeping the genital area clean and dry is important for preventing infection, overwashing this sensitive area, particularly for women, can be damaging and actually increase the risk of infection. Soap and wipes should not be used in and around the vagina; they can upset the natural pH and disturb bacterial balances. Douching predicted can also cause epithelial disruption and inflammation, which may increase the risk of developing an infection.
Myth 4: Only women can get a UTI
Women are at a greater risk of getting a UTI than men, and this is because the female urethra is shorter, making it easier for bacteria to enter the bladder. However, men, non-binary, and trans individuals can also contract UTIs. It is important not to assume that this type of infection only affects one gender to ensure that infections are not missed throughout the entire population.
Myth 5: UTIs will clear up on their own
Research shows that 25-42% of women recover from uncomplicated UTIs without needing antibiotics, but more than half of women need medicine to treat the problem. Assuming that a UTI will clear up on its own puts the person with the infection at unnecessary risk of more serious complications such as kidney infections and sepsis. It is important to see a healthcare professional upon suspicion of a UTI, as evidence suggests that it will not clear up in most cases without antibiotics. A doctor will be able to advise if mediation is necessary.
Myth 6: Clothes and bathing suits cause UTIs
Another common myth is tight clothing, underwear that is not cotton, and swimwear causes UTIs. It is often assumed that these types of clothing trap bacteria against the skin and provide warm and moist conditions. Tight clothing such as leggings are fine to wear, it is just recommended to remove them when sweaty (e.g., after exercise). A similar rule applies to swimwear; it does not necessarily give you an infection, although spending long periods in wet clothing can provide an environment beneficial for bacterial growth. Many doctors advised that cotton underwear should be worn to prevent infection. However, many doctors now recommend that any underwear is fine, so long as it is comfortable.
Image Credit: Katy Flaty/Shutterstock.com
Preventing UTIs
The risk of developing a UTI can be reduced in various simple ways, such as preventing dehydration, urinating whenever necessary (e.g., not holding it in for long periods), fully emptying the bladder when urinating, and engaging in pelvic floor exercises. Some research suggests that limiting caffeine, alcohol, and soda can promote bladder health, as can consuming foods deemed to have bladder cleansing properties, such as pears, bananas, whole grains, green beans, potatoes, nuts, and eggs.
Finally, education is probably the most important factor in preventing UTIs and obtaining necessary treatment. Education overcomes the challenge of the numerous myths circulating about UTIs, empowering people to understand their bodies and seek medical help when needed.
References:
Hesham, H., Mitchell, A., Bergerat, A., Hung, K. and Mitchell, C., 2021. Impact of vaginal douching products on vaginal Lactobacillus, Escherichia coli and epithelial immune responses. Scientific Reports, 11(1). https://www.nature.com/articles/s41598-021-02426-5
Raz, R., Chazan, B. and Dan, M., 2004. Cranberry Juice and Urinary Tract Infection. Clinical Infectious Diseases, 38(10), pp.1413-1419. https://academic.oup.com/cid/article/38/10/1413/345228
The Urinary Tract & How It Works [online]. National Institute of Diabetes and Digestive and Kidney Diseases. Available at: https://www.niddk.nih.gov/health-information/urologic-diseases/urinary-tract-how-it-works (last accessed July 2022)
Further Reading
All Urinary Tract Infection Content
What is a Urinary Tract Infection?
Urinary Tract Infection Symptoms
Urinary Tract Infection Diagnosis
Urinary Tract Infection Treatment
More…
Last Updated: Aug 30, 2022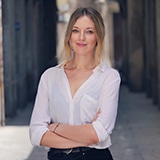 Written by
Sarah Moore
After studying Psychology and then Neuroscience, Sarah quickly found her enjoyment for researching and writing research papers; turning to a passion to connect ideas with people through writing.
Source: Read Full Article