Chronic kidney disease is defined as damage of the renal parenchyma that results in chronic deterioration of kidney function and may result in progression to end-stage renal disease. It is a non-communicable disease that includes a range of physiological disorders which are attributed to abnormal renal function and its progressive decline infiltration rate (the glomerular filtration rate).
Image Credit: Kateryna Kon/Shutterstock.com
There are five stages of kidney damage in chronic kidney disease that range from mild kidney dysfunction to complete failure. The burden of chronic kidney disease is increasing worldwide and is becoming increasingly prevalent in developing countries. Overall, the prevalence is estimated to be between 8 and 16% worldwide. Patients who have stage three or four chronic kidney disease are at a higher risk of progressing to either end-stage renal disease or death.
Chronic kidney disease is associated with other conditions, such as cardiovascular disease; chronic kidney disease is found to incur an 8-to-10-fold increased risk for these conditions. Other complications include increased risk of infection, anemia, mineral and bone disorders, fractures, cognitive decline, and increased risk of infection.
The Genetic Component of Chronic Kidney Disease
There is a heritable component associated with chronic kidney disease, as established by genome-wide association studies (GWAS) and GWAS meta-analyses. These have identified several genetic loci associated with CKD, including variants in UMOD, SHROOM3, solute carriers, and E3 ubiquitin ligases.
These genetic markers do not account for the totality of susceptibility to chronic kidney disease, despite a genetic association being established, causal pathways are incompletely understood. As such, several other factors contribute to the susceptibility of developing chronic kidney disease.
The molecular biomarkers include shorter telomere length, which has been associated with renal dysfunction and the progression to chronic kidney disease (although studies have shown conflicting results); X and Y chromosomes, mitochondrial DNA variants, and copy number variants (CNVs), insertions, deletions, inversions, and translocations
There are several risk factors associated with the development of chronic kidney disease. These include. These can be considered as being predisposing and/or initiating factors:
Age
While the prevalence of chronic kidney disease tends to be greater in women, the disease is typically more severe in men, who also have an increased risk of end-stage renal disease. There is a large body of evidence to suggest that there is a higher mortality risk and rate of progression of chronic kidney disease in men compared to women, with the exception being in post-menopausal women and diabetic patients.
Read Here: Importance of Early Detection for Kidney Disease
Sex
Chronic kidney disease is more prevalent among men than women.
Family History
Family members of chronic kidney disease patients have a high prevalence of chronic kidney disease. According to a longitudinal study between 1995 and 2003 in the United States, nearly 23% of dialysis patients were found to have close relatives with early-stage renal disease. Consequently, it is advised that those with chronic kidney disease should have high-risk family members screened.
History of hypertension
Hypertension is both a cause and effect of chronic kidney disease and is a common comorbidity in those with chronic kidney disease. The control of hypertension is related to a reduced rate of chronic kidney disease progression, as well as a reduced risk of cardiovascular disease.
Therefore, managing hypotension in the context of treatments like hemodialysis, and after kidney transplantation is recommended. However, patients with chronic kidney disease and hypertension often require a combination of non-pharmacological and antihypertensive medication treatment to achieve a target blood pressure.
History of Cancer
Cancer can either cause chronic kidney disease directly or indirectly via the adverse effects of therapies such as chemotherapy; con committedly, chronic kidney disease may be a risk factor for cancer, and there is a strong association between the two conditions due to the commonality of risk factors, often toxins.
Literature has demonstrated that compared with the general population, those who receive a kidney transplant as a result of chronic kidney disease have a three to four-fold increase in overall cancer risk. After dialysis, the risk of cancer increases from approximately 10 to 80%. Overall, the relative risk of cancers is significantly higher than in the general population across several cancer sites.
Cardiovascular Disease
Patients with chronic kidney disease exhibit an increased cardiovascular disease risk, which typically manifests as heart failure, sudden cardiac death, coronary artery disease, and arrhythmia. Indeed, both incidence and prevalence of cardiovascular disease # are higher in patients with early chronic kidney disease as well as those who have advanced chronic kidney disease. In the advanced subpopulation, cardiovascular disease is a leading cause of death.
Moreover, chronic kidney disease can cause chronic proinflammatory conditions which contribute to changes in the vascular system and myocardial structures which produce atherosclerotic lesions, calcification, as well as myocardial fibrosis. In this way, chronic kidney disease mimics the aging of the cardiovascular system.
Image Credit: Proxima Studio/Shutterstock.com
Diabetes
Diabetes is a well-established risk factor for the development of chronic kidney disease. In the United States, between the years 2013 and 2016, ~ 36% of patients with diabetes went on to develop diabetic kidney disease. As the global burden of diabetes is increasing dramatically due to the development of type 2 diabetes in developing countries, the annual rate of growth of diabetes-related chronic kidney disease is also expected to increase, particularly in low to middle-income countries
The Burden of Nephrotoxins (Nonsteroidal Anti-Inflammatory Drugs, Antibiotics)
Much attention has been given to the risk factors associated with chronic kidney disease as lately, the burden of chronic kidney disease is greater and increasing in developing countries. The burden of chronic kidney disease has already been reasonably well defined in developed countries, # in comparison.
Among them, diabetes, hypertension, and obesity are the major contributors to the global burden of chronic kidney disease. These are important traditional risk factors. However, increasingly, non-traditional chronic kidney disease risk factors such as nephrotoxin exposure, fetal and maternal factors, kidney stones, and acute kidney injury, are becoming recognized as a major threat to the development of chronic kidney disease.
Once chronic kidney disease risk factors have been identified, the development of appropriate mitigation strategies can occur. This is because, for the development of effective prevention policies, an accurate understanding of both prevalence and incidence of chronic kidney disease in any given population or setting, alongside the distribution and burden of risk factors is necessary. The development of an informed approach to chronic kidney disease prevention that accounts for all known risk factors is a cornerstone for the development of a strategy to successfully tackle the global chronic kidney disease epidemic.
References:
Kazancioğlu R. Risk factors for chronic kidney disease: an update. Kidney Int Suppl (2011). 2013;3(4):368-371. doi:10.1038/kisup.2013.79.
Tuttle KR, Alicic RZ, Duru OK, et al. Clinical Characteristics of and Risk Factors for Chronic Kidney Disease Among Adults and Children: An Analysis of the CURE-CKD Registry. JAMA Netw Open. 2019;2(12):e1918169. doi: 10.1001/jamanetworkopen.2019.18169.
Nazzal Z, Hamdan Z, Masri D, et al. Prevalence and risk factors of chronic kidney disease among Palestinian type 2 diabetic patients: a cross-sectional study. BMC Nephrol. 2020;21(1):484. doi:10.1186/s12882-020-02138-4.
Ghelichi-Ghojogh M, Fararouei M, Seif M, Pakfetrat M. Chronic kidney disease and its health-related factors: a case-control study. BMC Nephrol. 2022;23(1):24. doi: 10.1186/s12882-021-02655-w. PMID: 35012483; PMCID: PMC8751377.
Further Reading
All Chronic Kidney Disease Content
Chronic Kidney Disease (CKD)
Living with Chronic Kidney Disease
Chronic Kidney Disease Symptoms
Chronic Kidney Disease Causes
More…
Last Updated: Mar 8, 2022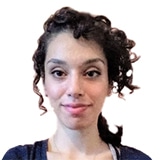 Written by
Hidaya Aliouche
Hidaya is a science communications enthusiast who has recently graduated and is embarking on a career in the science and medical copywriting. She has a B.Sc. in Biochemistry from The University of Manchester. She is passionate about writing and is particularly interested in microbiology, immunology, and biochemistry.
Source: Read Full Article