Lori Loughlin and husband — fashion designer Mossimo Giannulli — are facing charges of conspiracy to commit fraud for paying $500,000 in bribes to have their daughters designated (falsely) as crew recruits to the USC team and ensuring admission for the girls. Loughlin, however, hasn't admitted to a thing — and a source told People that the Full House actor felt "she hadn't done anything any mom wouldn't have done, if they had the means to do so."
Say what?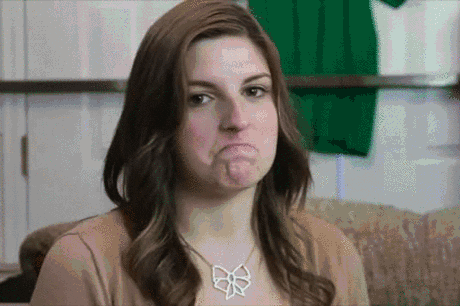 We beg to differ. Most moms we know — even if they were dripping in dollars and diamonds — would have kept a half-million-dollar bribe out of the college admissions process. Even Martha Stewart says this is "embarrassing" for all involved. We say it's worse than "embarrassing" — these rich parents' behavior is cheating us all.
The source continued, "…[T]his wasn't [Loughlin] being obstinate; this was her truly not understanding the seriousness of the allegations… It's just taking some time for it to sink in that what she was allegedly doing could be considered illegal. To her, it wasn't egregious behavior. Was it entitled and perhaps selfish? Perhaps? But she didn't see it as being a legal violation."
This wasn't Loughlin being obstinate, just stupid? Is that what the source is saying? Because it sure sounds that way. And we're not buying any of it.
This is a grown-ass, business-savvy adult woman whose main claim to fame is starring for years in a TV show franchise that adorably encapsulates family-themed moral rights and wrongs in a 22-minute sitcom format. This "source" is trying to scam us into believing Loughlin didn't know better, that her lofty position exculpates her from any legal wrongdoing, because she was just too out of touch to notice how "egregious" her behavior really was?
Actor Felicity Huffman has already pled guilty in the conspiracy (which came to light on March 12 via the U.S. Attorney's Office in Massachusetts), but Loughlin rejected a plea deal. Huffman, Loughlin, Giannulli and numerous coaches and admissions counselors were charged with numerous crimes, including falsifying their kids' SAT scores.
After that plea deal rejection, an additional felony charge was added on Tuesday to the indictments of 16 parents involved in the college admissions money laundering conspiracy. Which means Loughlin may be in worse legal straits than she was previously.
"She's trying to decide what is the best move for her. She has no desire to prolong this for anyone," the same source told People, "but she still believes that she deserves a fair outcome. Obviously the [subsequent] deal, if any, will be different than if she had taken a deal a week ago [before the latest charge]."
A fair outcome is overdue, if you ask us, and we're happy to see Loughlin's address (and her husband's) change from Fuller House to Big House based on her unconscionable actions — and unwillingness to own up to her mistakes and her betrayal of her own children.
Source: Read Full Article